Ashford Town 1-1 Kingstonian
NUTTY K'S BOLT FOR THE PREMIER
K's signed off their championship-winning season with a low key draw against Ashford Town. Neither side had anything to play for but pride, with K's ensuring they finished the game unbeaten in their last ten games thanks to an Adam Thompson free kick.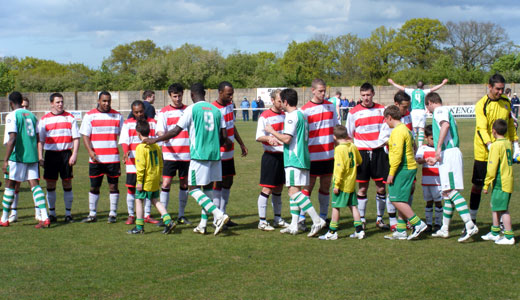 Photo: kingstonian.net
Ashford goalkeeper Josh Willis kept Dean Lodge, Liam Collins and Tommy Williams at bay in the first half, while Williams also struck the crossbar. Luke Garrard also had to make a couple of fine saves to keep the game goalless at the interval.

Ashford took the lead five minutes after the break. Ryan Briggs took the ball forward from midfield and although Garrard did well to block his shot, the rebound sat up nicely for Stanley Muguo to convert the rebound.

K's were not going to accept defeat though and pushed hard for an equaliser. Jamie Beer had a chance to score his first of the season with only twenty minutes remaining but struck over, while the impressive Willis was equal to another Lodge effort.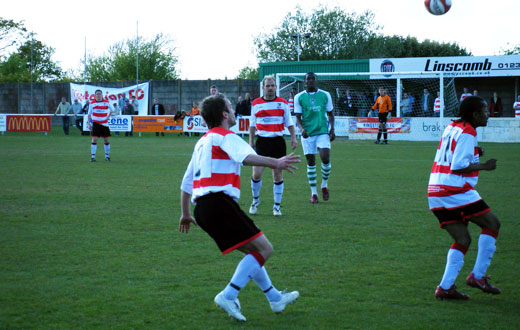 Photo: kingstonian.net
The equaliser came from a set piece after Lodge was hauled down right on the edge of the box. Thompson went low and for power and a poor effort from the Nuts and Bolts' wall allowed the ball to go through the middle of it. A slight deflection gave Willis no chance, though such was the power that he would have struggled to get near it regardless.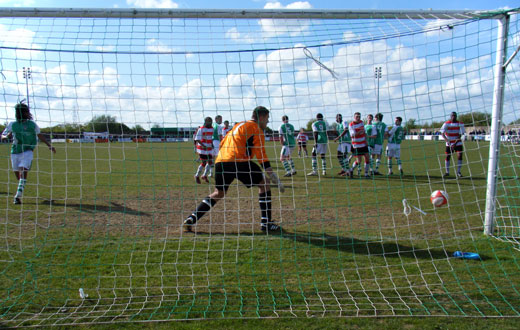 Photo: kingstonian.net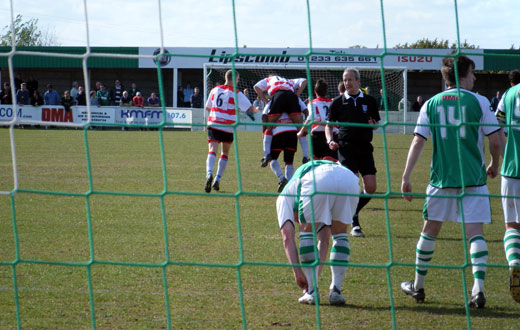 Photo: kingstonian.net
Willis and Garrard both made good late saves before K's were denied an injury time winner. Willis blocked a Lodge shot into the path of Simon Huckle who converted the rebound, only for K's jubilant celebrations to be curtailed by the linesman's flag.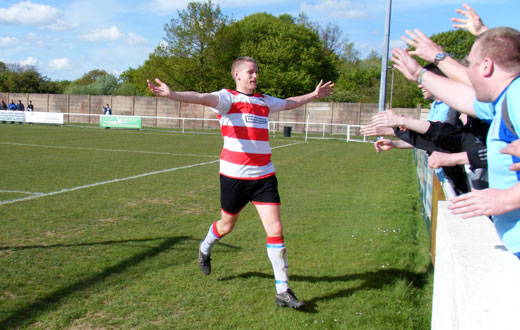 Photo: kingstonian.net
It denied K's the win but they were not terribly concerned and can now look forward to a brave new world in next season's Premier Division.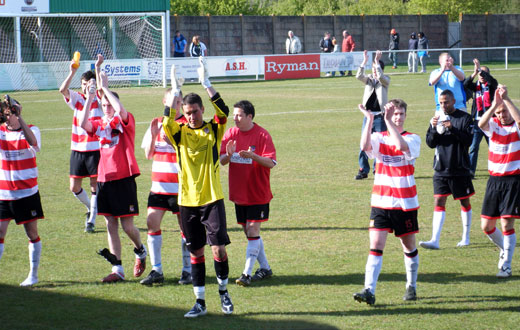 Photo: kingstonian.net