Thursday 30th June 2011
Dewayne Clarke, Sam Long and Jack Mcleod
The club is pleased to announce the signings of midfielder Dewayne Clarke (32) from Harrow Borough, as well as wingers Sam Long (20) and Jack Mcleod (22) from Dover Athletic and Leatherhead respectively.

Dewayne made 44 appearances for Harrow last season and is no stranger to the league playoffs, scoring against K's for Boreham Wood in 2010, whilst firing Borough to the playoffs last season. Previous clubs include Boston United, Rotherham United, Farnborough Town, Waltham Forest, Dulwich Hamlet and Cheshunt.

Sam started out as a youngster at Charlton Athletic, before joining Conference National clubs Grays Athletic and Histon. He made 19 appearances for Dover last season, after joining them from Croydon Athletic in the autumn.

Jack spent ten years at Millwall as both a junior and YTS, before spells at Crawley Town, Carshalton Athletic and Hereford United. With Leatherhead last season.

Manager Alan Dowson comments, "I've signed three dynamic players here. Dewayne makes things happen, is a box-to-box player and super fit. The two wingers have both got plenty of pace. Sam's got outstanding delivery and the fans will find Jack exciting to watch.

"I'm always on the lookout for players who will make us a better team, but my focus now is on getting a striker to help Traynor and Tait out. The existing players whose names haven't been mentioned in signed or released lists all have a chance to keep/win the shirt, though competition for places will be tougher than ever - I'd say the fiercest in my six years of management."
Friday 24th June 2011
Special rates for all students
The club is pleased to announce that student season ticket and matchday entry prices will no longer be limited to those aged 21 and under, and will therefore now be available to anyone in full time education (proof of status will be required).

Student admission prices are just £4 per match or even better value at £36 for the whole season. Season tickets are currently available, and for those applying before 30th June will also include the three home pre-season friendlies.
Academy open evening
The Kingstonian FC Academy are holding an open evening on Monday 4th July at Priest Hill Playing Fields, Reigate Road, Ewell, Surrey KT17 3DT. The evening will begin at 7pm and will last for approximately 2 hours.

This is an opportunity for parents and guardians of prospective students to receive more details on either the educational or football aspects of the courses on offer at this exciting setup.

The club also welcomes and encourages any players - current or future - who wish to attend the evening as it is a great opportunity to help them decide what their next steps in life should be.

For further information please email any questions to Mark Hams at ksglynacademy@aol.com
Wednesday 22nd June 2011
Update from Alan Dowson
Manager Alan Dowson comments, "We've had three out of the door so far and there's likely to be one or two other following them. We were hoping to hang on to Paul Vines but as we said last week, another club offered him a significant package which for the rest of us just would be unsustainable at this level and we've got to go about things the right way for this club.

"I'm meeting with a number of targets this week to add to our signings so far, Chris Page and Jerome Maledon, and hope to have a couple of them signed soon. Speaking of signings, every time someone comes, goes, or does anything in fact, our dedicated secretary Gerry Petit is always there at the heart of it. The work he does is unbelievable and he's a big support to me and everyone else around here."
Dean Lodge
Winger Dean Lodge has left the club by mutual consent, to join Carshalton Athletic. Dean made 184 appearances for the K's, scoring 48 goals, during four spells with the club spanning back to 2004.

Manager Alan Dowson comments, "Lodgey's done really well for us in the past and I'm sure the fans will have fond memories of watching him play, but I think this is in the best interests of both parties. We've been unsettled by him coming and going mid-season before and so now is the right time to do this.

"We'll come across him as an opponent for the first time and I'm relying on Birdie to do what he did when he was at Fleet and put Lodgey in the stands! Joking aside, I wish him all the best."
Friday 17th June 2011
Chris Page and Jerome Maledon
The club is pleased to announce the signings of full back Chris Page (22) from Fleet Town and midfielder Jerome Maledon (23) from Boreham Wood.

Chris played 54 games for Fleet last season and was voted player of the season, whilst having previously played in the Conference for Leigh Genesis.

Jerome graduated from the Woking Academy in 2006 and had loan spells at Carshalton Athletic and Basingstoke Town before a return to Kingfield in 2009. He has also played for Cray Wanderers.
Max Hustwick and Paul Vines
Defender Max Hustwick and striker Paul Vines have decided to leave the club, to join Lewes and Carshalton Athletic respectively.

Max rejoins returning manager Steve King at Lewes, having played 268 times for the K's over two spells spanning back to 2001.

Paul has been offered a sizeable remuneration package by Paul Dipre's Carshalton, and leaves following a spell at K's towards the end of last season where he scored 9 times in 16 appearances.
Tuesday 14th June 2011
Update from Alan Dowson
Manager Alan Dowson, upon his return from holiday, "I've been in demand for the quiz but will be keeping my cards close to my chest! I know our fans enjoy a good quiz and that should set the evening up nicely ahead of the film screening. We're very proud and excited to host Adam Tyler's half hour documentary on the club. It's pretty unique within this level of the game and will hopefully gain wider coverage once released. Martin (Tyler) is flying in from the U21 championships in Denmark to host the Q&A session afterwards - that's great dedication. I'll be there with a few others to take any questions from the supporters.

"In terms of players, I'm wary of jumping in too quickly in the past and so have a taken a little longer this time round. I'm hoping to have two or three signed over the course of this week and to introduce them on Thursday night."
Pre-season friendlies
The list of fixtures for the summer is as follows. There will be one further game added to this list, planned against a professional club during the week beginning 25 July.

Sat 16 Jul - 2.30pm - Kingstonian v Staines Town (Corinthian Casuals tournament)
Sun 17 Jul - 11.00am or 2.30pm - Corinthian Casuals/Leatherhead v Kingstonian
Tue 19 Jul - 7.45pm - Kingstonian v Sutton United
Sat 23 Jul - 1.00pm and 3.00pm - Dorking Wanderers v Kingstonian
Sat 30 Jul - 3.00pm - Kingstonian v Woking
Tue 2 Aug - 7.45pm - Walton & Hersham v Kingstonian
Sat 6 Aug - 3.00pm - Walton Casuals v Kingstonian
Wed 10 Aug - 7.45pm - Merstham v Kingstonian
Sat 13 Aug - 3.00pm - Godalming Town v Kingstonian
Sunday 5th June 2011
Film and club night
Supporters are invited to attend a film and club evening on Thursday 16th June in the Ethelred Suite at Kingsmeadow. The planned programme of events is:


7.00pm - Bar opens


7.45pm - Quiz plans announced


8.00pm - The Kingstonian season 2010/11 quiz challenge (4-6 people per team). Hosted by Martin Tyler with assistance from Robert Wooldridge and Pete Bowers. Excellent prizes for the winners.


8.40pm - Buffet


9.15pm - Showtime
The premiere screening of Adam Tylers half-hour documentary set at the club, titled Kingsmeadow. The film features Alan Dowson, Mark Hams, the players, supporters and backroom staff of Kingstonian FC, and is set over one tense evening in the build-up to a Monday night K's match.


9.45pm - Q&A sessions about the programme and new season ahead. Hosted by Martin Tyler and featuring Alan Dowson, Mark Hams and a couple of players.


10.30pm - Cash raffle draw


11.00pm - Bar closes


Tickets will be available on the door, costing £10 (adults), £5 (under 18s), £25 (family of 2 adults and up to 3 u18s). Please contact Pete Bowers for any advance tickets or further enquiries at marketing@kingstonian.net
Saturday 4th June 2011
Dowse to Tri For Life
Manager Alan Dowson is taking part in this years fundraising event for the Emily Ash Trust, embarking upon his first ever triathlon at Dorney Lake on Sunday 10th July.

He comments, The The Emily Ash Trust is a fantastic charity which supports families of children with cancer. I have taken on this challenge, not only to raise much needed funds, but also to raise awareness of what the Trust does and how it helps families facing cancer. Please come along on the day to support me, everyone is welcome.

To sponsor Alan, please visit:
www.justgiving.com/Alan-Dowson

To find out more about the Tri For Life and about the work of the Emily Ash Trust, please visit: www.emilyashtrust.co.uk/Tri-For-Life.htm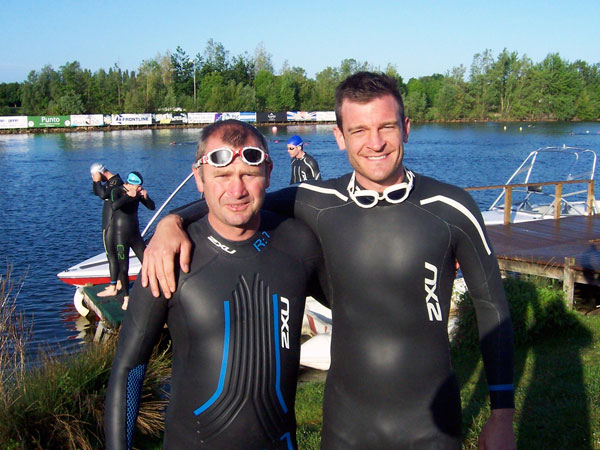 Friday 3rd June 2011
Youth Academy trials
The Kingstonian Football Club Youth Academy, in association with SCL and Glyn School, is holding trials this summer for season 2011/12. The poster can be downloaded here (pdf file, 3.1mb).

Trials
If you are aged 16-19 years and would like to combine your education with football the Academy is holding trials:
Wednesday 27th July & Wednesday 3rd August, 12pm-2pm
Priest Hill Playing Fields, Reigate Road (A240), Ewell, Surrey KT17 3DT

Football

Compete in the Conference Youth League against other top non-league clubs


Emphasis on progressing youth team players into the first team squad


4-6 hours of elite training by a UEFA 'A' licence coach


Education

2-year programme


Study the NVQ level 3 in Football Coaching (equivalent to 2 A-levels)


Gain FA Level 1 & 2 Football Coaching Qualifications


Option to study additional A-level, BTEC and other Level 2 & 3 subjects


For more information please contact Mark Hams, Kingstonian 1st Team Assistant Manager at ksglynacademy@aol.com