Kingstonian 1-2 Fleet Town
FLEET TAKE THE POINTS BUT NOT THE PLAUDITS
K's and Fleet took to the pitch at Hampton & Richmond's Beveree ground, for what was supposed to be a scheduled home fixture, but due to AFC Wimbledon's continued involvement in the FA Cup the game was shifted to a neutral venue. K's had tried to get the match moved 24 hours either side of today, but Fleet insisted the game go ahead on the exact date and time originally scheduled - Stuart McIntyre being both "shocked" and "annoyed" at their inflexibility.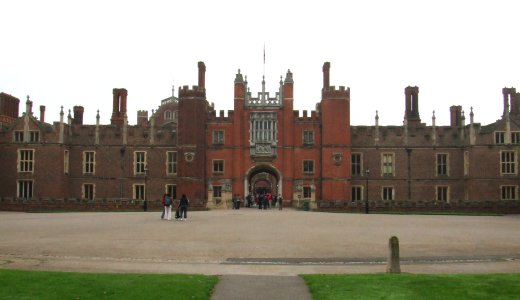 Photo: kingstonian.net
In fairness to Fleet they didn't HAVE to agree to a change of date. The same way you or I don't HAVE to give up our seat to a pregnant woman on a bus. But when push comes to shove it's probably the decent thing to do. Rumours abound that Fleet's decision was due to their Chairman's religious beliefs - they couldn't possibly have played on the Sunday. (Not sure why that still ruled out Friday, but there you go).

K's are no strangers to Hampton of course. Longer standing K's fans will remember ground sharing there in the interim period between Richmond Road and Kingsmeadow, and K's looked at home from the off this afternoon.

With the heavens beaming down glorious sunshine on the assembled mass of K's fans, a sublime Mazin Ahmed cross was headed home by Tony Reid after just five minutes to give the "home" side an early lead. But that was about as good as it got for K's in the first half.

Despite the early goal, Fleet appeared to settle quicker. Probably because their fans made it feel just like a home game in that there were precious few of them and they made no noise whatsoever. A rare Glen Boosey shot aside, the game was played pretty much in the K's half with Fleet enjoying the lion's share of possession.

Ironically the equalising strike came from a rare K's foray into enemy territory. From a K's corner just before the break Fleet broke and Nathan Smart headed towards goal. The Ks defence parted just like the Red Sea and Smart drilled his shot past the despairing dive of Luke Garrard.

K's started the second half much more brightly though. Boosey showed fancy foot-work to beat three defenders and fashion himself an opening, but his resulting shot was weak and well fielded by the 'keeper.

Dean Lodge was unlucky when his 25 yard drive came off the cross bar, but Reid was the unluckiest moments later. A corner from the right swung in and found the striker unmarked in the 6 yard box. He made contact and the ball was in (so we thought). Cue divine intervention from the Fleet 'keeper to force the ball out for another corner, and you started to get the feeling this wasn't going to be our day.

Ten minutes from time this was confirmed. Another break by Fleet along the right channel, the ball was crossed deep to the far post and Will Salmon settled the game with a superb left footed volley that gave Garrard no chance.

K's poured forward searching in vain for an equaliser, but it wasn't to be. Indeed Fleet nearly increased their lead, hitting the woodwork, again on the break, with K's caught up field.

So Fleet, and their chairman, left Hampton with what they'd come for - 3 points, which will certainly assist them on their crusade towards the holy grail of promotion. They also left the Beveree with a little piece of the spirit of non-league football to boot. For one of those they should be proud. For the other they should not.
Sat 14th Oct 2006
The Beveree
294
Isthmian League Division One South

Kingstonian
1
Reid
Fleet Town
2

1
Luke Garrard
2
Steve Potterill
3
Steve Symes

15

4
Jon Coke
5
Tommy Moorhouse
6
Richard Taylor
7
Scott Corbett
8
Dean Lodge
9
Tony Reid
10
Mazin Ahmad
11
Glenn Boosey

16

12
Aliy Kyezu
14
Stephen Broad
15
Yinka Salaam

3

16
Daniel Morris

11

17
Stuart Booth
Simon Murray