Kingstonian 1-0 Whyteleafe
K'S BEAT SURREY CUP FINAL OPPONENTS
Kingstonian versus Whyteleafe could have been all manner of things. But for recent hiccups that ended K's season, it might have been another step on the road to the promotion playoffs - a night of high drama in a must-win game.

It may even have been the final of the Surrey Senior Cup but, as so often happens in non-league football, the fans were robbed of that opportunity by petty rules and bureaucracy.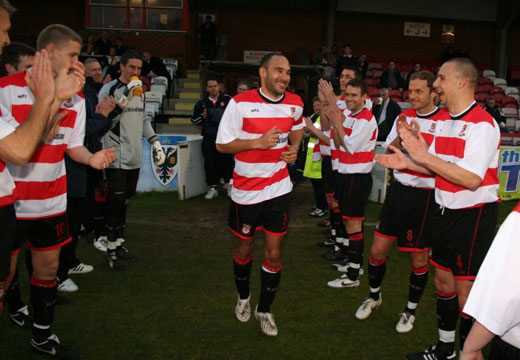 Photo: Chris Hatton - Kingstonian FC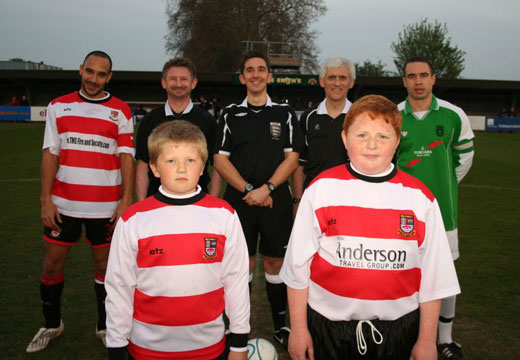 Photo: Chris Hatton - Kingstonian FC
The game was therefore reduced to the status of a glorified pre-season friendly and its intensity was downgraded appropriately. Throughout the match the pace was slow and entertainment scarce. Kingstonian picked up a meaningless 1-0 win thanks to a controversial Dean Lodge goal although it was the visitors who arguably had the lion's share of the chances.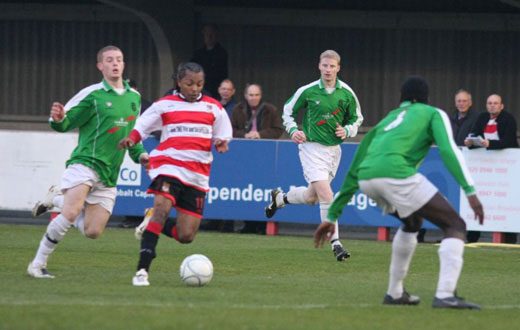 Photo: Chris Hatton - Kingstonian FC
K's best two chances in the first half saw a Simon Sobihy mishit and an angled shot from Bobby Traynor easily saved by Rob Tolfrey. Meanwhile Luke Garrard was called into action to deny Moses Spencer and Adam Broomhead, while Daniel Plater fired wide after robbing Wayne Finnie and Callum MacLean headed narrowly over.

The second half began almost immediately with a K's goal. NJ Lampton's cross would surely have been gathered by Tolfrey but for a challenge by Simon Huckle. With the makeshift K's striker getting nowhere near the ball it was hard to see how 'Leafe should not have had a free kick but Dean Lodge happily picked up the pieces from barely a yard.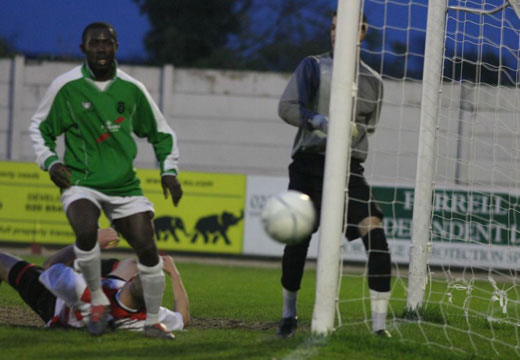 Photo: Chris Hatton - Kingstonian FC
Even a goal was not enough to turn the game into a worthy spectacle, though Garrard did have to make some impressive saves to keep K's ahead. He did well to tip a Sam Clayton drive over the bar, blocked a MacLean effort at the near post and was particularly spectacular in repelling a Chris O'Flaherty free kick that was zeroing in on the top corner. Clayton pulled a shot across goal late on and K's were able to hang on, not exactly in a desperate manner, to take three largely irrelevant points.

Dowson had promised for weeks that when K's were out of the playoff hunt he would give youth a try. This was not the case today - save for the customary ten minute salvo of Danny Summers at the end - but perhaps the manager wanted to analyse exactly which of his squad should be kept for next year. K's fans might be split on whether this season has been a success or not but the longer the club remains mired in this division, the harder they will be to please.