Ashford Town (Middx) 2-1 Kingstonian (AET)
SHORT DRAW FOR K'S
Alan Dowson did not need to tell The Kingston Informer that "I'd be a liar if I said I was too deflated about the result" as it was more than evident in itself. It is entirely possible that not a single one of the starters from this League Cup encounter will play the next league game at Worthing. Dowson was so keen to protect his first team that he did not even name a full compliment of substitutes, which led to the bizarre sight of goalkeeping coach Adrian Blake replacing the injured Anthony Joseph while the first team looked on from the stands.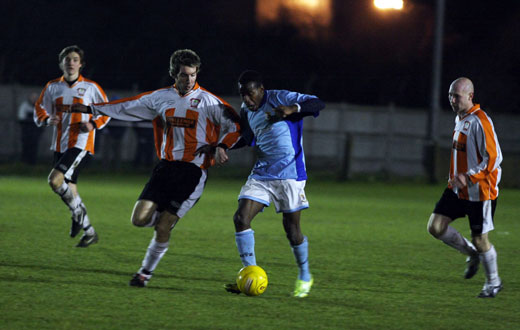 Photo: Chris Hatton - Kingstonian FC
Once again, the K's fringe team gave a good account of themselves, taking their Ryman Premier opponents to extra time, despite the fact that the hosts featured a significant number of first team players. They will have further chances to impress in the county cups and perhaps the first team if the current placeholders slip up.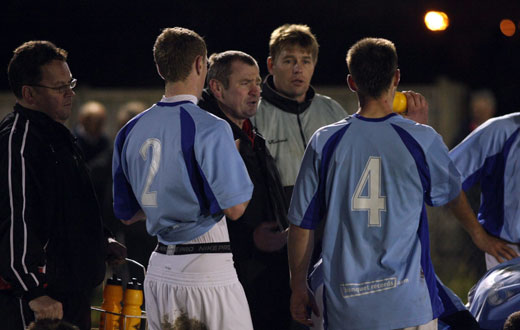 Photo: Chris Hatton - Kingstonian FC
Ashford took the lead on 24 minutes after a quiet opening, Jimmy Stanford somehow finding the top corner of Luke Naughton's net from a position on the left wing.

K's had a few chances to equalise. Craig Mullen showed impressive strength to hold off the defence and force Craig Ross to save with his foot, debutant Clement James had a header saved off the line and the returning Danny Morris chipped over. The breakthrough eventually came 16 minutes from time when Joseph teed up Mullen to slot the ball under Ross from close range.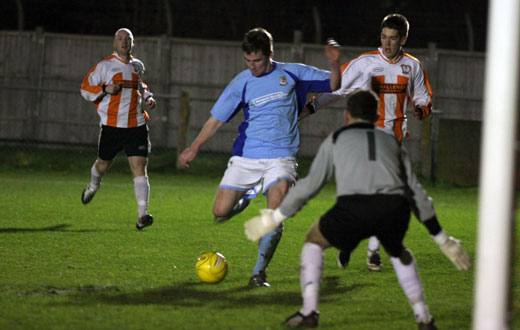 Photo: Chris Hatton - Kingstonian FC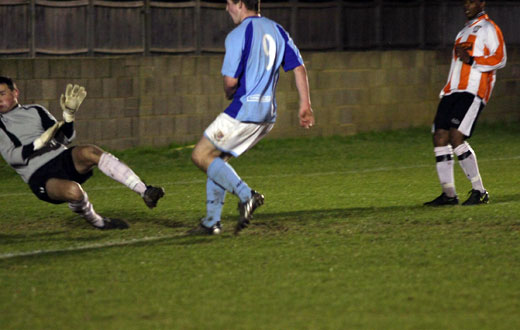 Photo: Chris Hatton - Kingstonian FC
Danny Byron cleared a Max Hustwick header off the line before firing over himself as both sides failed to avert extra time. Naughton saved well to force a corner but it was poorly cleared and Brett Cooper found the top corner on the follow-up to restore Ashford's lead. This time K's were unable to respond, with Ross parrying out a late volley from substitute Jon Coke and K's disappearing from the League Cup to concentrate on more important ventures for another season.