Ashford Town (Middx) 2-1 Kingstonian
K'S CAUGHT SHORT AT THE LANE
The Surrey Senior Cup may have provided Kingstonian's greatest moment since the Geoff Chapple era, but three years later its place on the back-burner looks more secure than ever after a second-string K's side crashed out to Ashford Town (Middlesex).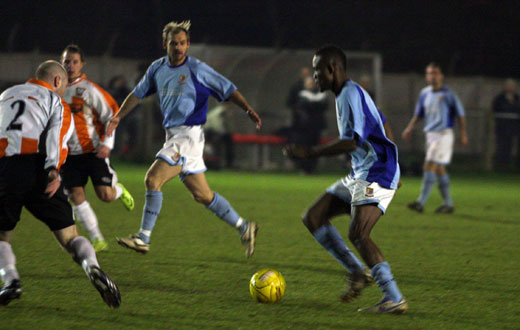 Photo: Chris Hatton - Kingstonian FC
The return of Tony Bedeau gave K's fans brief cause to be excited but this took barely half a minute to be extinguished. Warren Harris broke down the left and rolled the ball across the box where his namesake Scott, hopelessly unmarked, easily beat Luke Garrard from close range.

Garrard did well to save a 20-yarder from Warren Harris and the follow-up but on 20 minutes he'd been beaten again. Gavin Smith was played in behind a static K's defence and lobbed the K's goalkeeper with ease. Smith would again test Garrard on the half-hour mark but just as a rout threatened, K's got back into the game.

Julien Thompson fed the ball out wide to Phil Williams, who fired in a low cross which youngster Craig Mullen trapped and eventually bundled in via the post.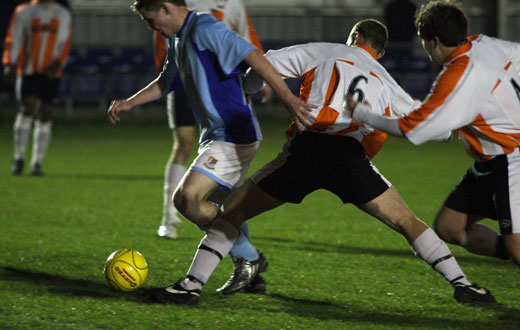 Photo: Chris Hatton - Kingstonian FC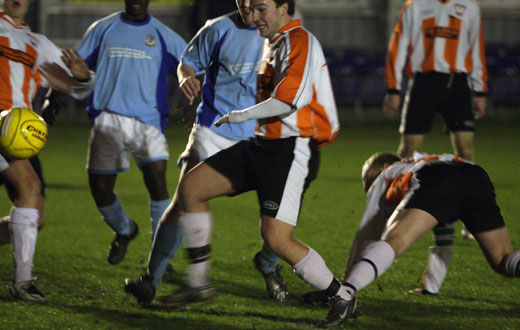 Photo: Chris Hatton - Kingstonian FC
Warren Harris and Brett Cooper would test Garrard before the break but K's held on to give themselves a chance.

The second half failed to live up to the (relative) excitement of the first. Phil Williams handballed onto the post and Garrard made another fine save following a corner. K's plugged away with little reward until their best chance of the half came in injury time.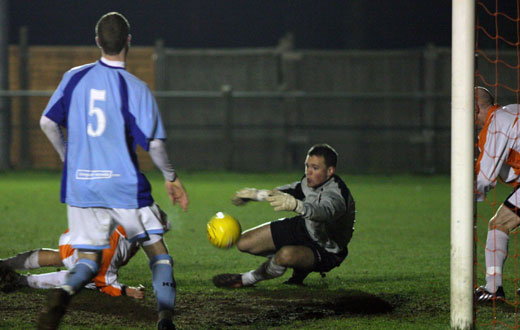 Photo: Chris Hatton - Kingstonian FC
Mullen was played in behind the defence only to be hauled down by Adam Logie before he had a chance to attempt his clear goalscoring opportunity. Tommy Williams put the free kick over the bar and incredibly, referee Darren Sheldrake only booked Logie to the particular chagrin of Martin Tyler.

Despite losing in the quarter-finals though K's should not consider their chances of winning the Surrey Cup entirely extinguished, as last year's winners (sic) Merstham will testify. Ineligible players in the semis, anyone?